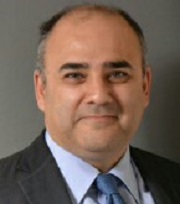 Consultant, Mentor & Ambassador
Zak Taemur-Profile
Scrum Master and Agile Coach experience with over 20+ years of banking, insurance, pharmaceutical and public sector domain experience. 12 years of  strong project/program management and 6.5 years experience as a Scrum Master and Agile Coach.
Education and Certifications–
Education : BSc 1st class honours in Computing Science, MSc in Computing Science
Certifications: SAFe Scrum Master, SAFe Product Manager/Product Owner, SAFe  Practioner, Certified Scrum Master (Scrum Alliance)
Upcoming Certifications: Enterprise Agile Coach Bootcamp leading to ICP-ENT & ICP-CAT (Dec 2019), Prof Scrum Master I (Oct 2019)
Skills Summary
Facilitating agile ceremonies, removing impediments, assisting teams to become self organising and advocate continuous improvements.
Technology exposure to Java, MuleSoft/Apigee, mongoDB, Hadoop, CyberArk, Data Pipelines, Elastic Stack as a Service (ESaaS), Kibana, Checkmarx/SonarQube, Cucumber Selenium, SOAP UI for API testing, Jenkins, Maven/Gradle, GITHub, Docker/Kubernetes, JIRA, Confluence, Azure
Coach and mentor team members on Agile practises
Knowledge and experience with Agile techniques namely Scaled Agile Framework (SAFe 4.6), Scrum, Kanban, XP, User Stories, BDD, TDD, Continuous Integration, Continuous Testing, DevOps, Pairing, Automated Testing and Agile Games.