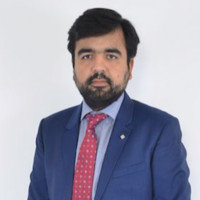 Consultant, Mentor & Ambassador
Vikas Birla-Profile
Product Owner, Agile Consultant and Agile Product SME having 18 years of experience in Banking and Financial Services, Payments, Retail, e-Commerce, Mobile Applications. Closely worked with Business Users and Traders and capable of Client-Interaction on both offshore and on-site. Extensive experience in Financial Services, Risk Management, Data Strategy, Data Migration, Business Architecture, Analytics, Project Management, Implementation, Design, Development of Data Warehouses.
Managed global teams including up to 50 direct and indirect reports. Headed big strategic changes, forecasting and maintaining program budgets, business case management, setting and running program steering committee.
He has successfully consulted and facilitated workshops with Google to implement Google Analytics Reporting Framework. Implemented the AB testing or Multi Variant Testing Framework which is used across the industry for AB Testing.
Designed Conduit System Prototype Algorithms – Cash Flow, Fee, Cost of Funding Engine. Involved in the implementation of the Cost of Fund engine using FX Futures and swaps. Design and Implemented the Commercial Paper booking to facilitate the loan booking in the application and to provide the COF rate.
His clients include some of the big names like RBS, Citibank, Vodafone, Expedia, Hotels.com