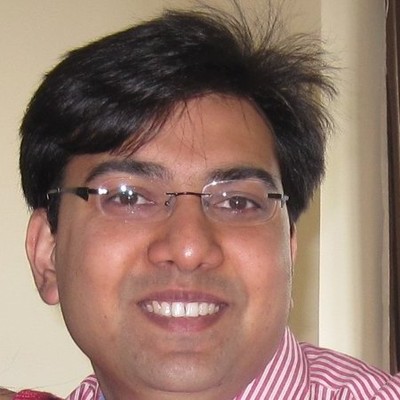 Consultant, Mentor & Ambassador
Vaibhav Kumar-Profile
Vaibhav is a Delivery Manager and Functional lead with over 16 years of Global IT experience and 20 years of total experience working collaboratively with senior stakeholders', product development teams, business partners, IT stakeholders and vendors. In the last 10 years, led multiple disperse business change and Digital transformation agile teams at different geographical locations and achieved a very good reputation by delivering to the expectations and increasing visibility of the product to the stakeholders.

This includes defining business process modelling for the propositions, rolling out cloud-based infrastructure for Faster Payments processing, Fraud detection using machine learning, Big data, Hadoop, Cloud-based Cassandra data store for statements and financial reports and real-time events processing using Kafka and storms. Fluent in English and Hindi languages, motivational leader with excellence in recruiting, training and developing exceptional people, driving change and meeting challenges.
Area of expertise
➢ Digital Business transformation
➢ Collaborative Stakeholder
engagement
➢ Change leadership
➢ Asset Management
➢ Payments clearance and
gateway-based solutions
➢ Compliance and Advisory
services
➢ Distributed cloud-based data
processing and store (
Cassandra )
➢ Reference Data feeds
➢ Defining proposition
IT teams managed
➢ DevOps integration to get the
route to live pipeline set up for
the initiatives. This includes
Jenkins, Cucumber, Sonar,
Nexus IQ and Veracode
➢ Early Induction of CMA
framework for web
development.
➢ Native app development and
adaptive web views.
➢ Big Data, Hadoop and
Cassandra
➢ Spark Storm and Kafka.
Key Organisation I have worked with
➢ Lloyd's of London
➢ Lloyds Bank
➢ Microsoft
➢ Barclays
➢ UBS
➢ Merrill Lynch /Bank of America
➢ Trayport ( FinTech )
➢ Hong Kong Stock Exchange