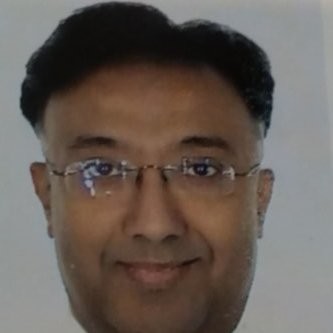 Consultant, Mentor & Ambassador
Upendra Dave-Profile
Upendra is a professional programme director with 25+ years of transformation programme management experience with a track record of setting strategies, and managing large and complex business change and transition programmes. He has a wealth of experience in big-5 consultancy methodology for programme management. He ran a centre of excellence of 108 consultant managers at Accenture to manage the resourcing for client programmes.

A very successful senior manager whose success is underpinned by extensive experience in managing large software development, systems integration projects, and SaaS programmes. Has the advantage of both sound business expertise and a strong technical background in software development (Agile and Waterfall). He has sold and delivered £50 -170 M of business with a large team of 400 people.
A very experienced trainer, mentor and auditor of the programme delivery.
A great communicator with the ability to build sound working relationships with stakeholders at all levels, and provide a bridge between the technical and business sides of the business.
Strong analytical skills with a reputation for "hitting the ground running" and for rescuing failing projects and bringing to successful completion.
He is an experienced practitioner of Prince2 and Managing Successful Programmes (MSP) methodology for a number of years. He has managed stakeholders' relationship up to C level internally and externally.
He specialize in IT-enabled business transformation; people change management, large systems integration, and business process outsourcing. He has worked in Banking, IT, Telecommunications, Finance, government, retail, and the construction industries. He has worked with several high profile customers – Lloyds, Barclays, Carillion Construction Ltd, NSPCC, Expedia, Reuters, LSP & UK Government Cabinet Office contract, & Albacomm Ltd.
He has worked to deliver digital radio systems integration for Motorola to provide mission critical communication services for emergency and commercial organisations.