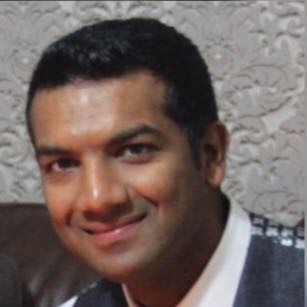 Consultant, Mentor and Ambassador
Sumit Jain-Profile
Sumit is an experienced business change and technology professional with extensive experience leading large scale digital transformation and change programs in Banking and Financial services industry and more recently within the Healthcare sector, building and deploying technical solutions for both regulatory and commercial purposes.
Sumit has extensive education in finance and holds an MBA in Finance and is also a qualified CFA. The strong academic background is complemented with professional qualifications including PRINCE2 Practitioner, SAFe Agilist and ICAgile Professional certifications. Sumit has also undertaken professional certifications in Project Planning, Analysis & Control, Change Management and Quality for Project Managers from The George Washington University, USA.
Sumit has driven several strategic change programs, forecasting and maintaining program budgets, setting and running Program Steering Committee and Working Groups while creating vision, roadmaps, project plans engaging with clients and senior stakeholders in various outcome driven conversations. Sumit is adept at Leading People during Change, Conflict Resolution, Effective Negotiation Skills and in achieving success through Social Capital and Networking.
Most recently Sumit was responsible for driving an organisational transformation program within the healthcare sector where he was responsible for driving an agile culture shift and deliver a greenfield digital marketplace platform, through the full project lifecycle from initial design to release. Previously, Sumit has led a successful program to spin-out an electronic market making business from an investment bank into an independent $1 Billion Quant hedge fund. In addition to this, Sumit has previously setup his own healthcare recruitment company, so he has first-hand entrepreneurial experience and understands the dynamics of operating a successful business.
Sumit is passionate about working in teams with true servant leadership and collaborative mind-set and is skilled in influencing and developing strong team dynamic, with a focus on bringing people together. Sumit has a proven, on time and in budget track record, working on tight deadlines, on multi-million $ initiatives.