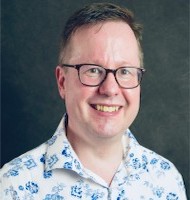 Consultant, Mentor and Ambassador
Richard Fallon-Profile
Richard bring a wide range of experience and skills which makes him ideal as both an Ambassador and a Mentor.
Richard completed his Ph.D. in Electronic Engineering at Aston University back in 1998.  He then became a Business Analyst for British Airways.  In this role, he acted as a facilitator between the various parts of the business and the IT department.  Richard worked with the business to map processes and flows, complete feasibility studies and define the business requirements and processes.  He then worked with the IT department to ensure that the solution created fitted the needs of the business.
This requires an extensive skill set including advanced communication, influencing and facilitation skills. For example, he had to engage non-IT people (such as Cabin Crew) with the specification process to ensure the solution was fit for purpose and so that they would happily use the final system.
He left British Airways in 2002 to become a senior Business Analyst for npower in Birmingham.  This allowed Richard to take his skill set to the next level.
In 2004, he became tired of corporate life and left npower to start his own business.  As a trainer, coach and consultant, he helped many companies and business owners to develop formidable soft skills and advanced business skills such as marketing.  In 2010, he became the Marketing Engineer delivering advanced marketing strategies, persuasive copywriting and high-quality content ranging from books to whitepapers.
Richard has spent many years coaching business owners and training and supporting recent graduates.  In addition to his own business, he is the CEO of the Technology Supply Chain (TSC).  This is a no-cost membership for manufacturing, engineering, tech and service companies.  The TSC helps its members to find the grant funding, funded projects and support they need to innovate and move forward.
With over 500 members, the TSC is rapidly growing and has delivery partners including Aston University, Birmingham University, Coventry University and Birmingham City University. Its partners include Birmingham Tech, Tech Nation, Silicon Canal, MAKE UK and other manufacturing associations.