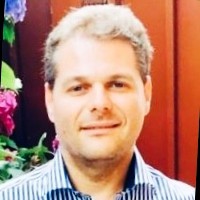 Consultant, Mentor & Ambassador
Narcis Balalau-Profile
Narcis is a Dynamic Entrepreneur, Strategic Non-Executive Director and Business Growth Specialist. He is experienced with business start-ups growth as well as post-M&A diagnostic and delivery, brand strategy and change leadership with a demonstrated history of leading teams in the Independent Retail, Food Service, Manufacturing and Wholesale sectors.
Narcis is a Highly skilled Professional in Business Transformation, Strategic Business Planning, Retail Outlets setup, B2B and B2C Sales and Global Supply Chains.
He has a proven record of scaling up manufacturing and retail chains, as well as field-to-fork sustainable solutions.