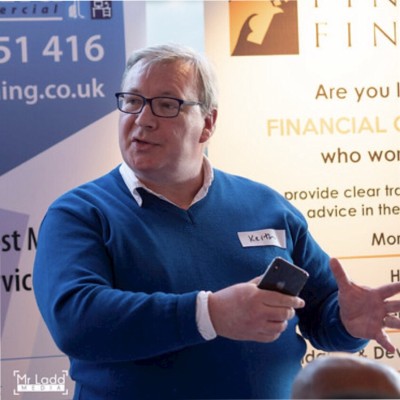 Consultant, Mentor & Ambassador
Keith Rozelle-Profile
Keith has decades of Corporate Sales experience (including HP, EDS and BT and a host of SMEs), he helps people get better at sales and get them more confident working directly with customers. To date, he has directly helped employers and clients win over $1.8 Billion of contracts with deal sizes ranging from literally £100/month to £100million/year.
The principles of selling are pretty similar, whatever the deal size.
Plus, he has lived the sales life – in real-life – spending 25-years in the City of London. He knows it's not as easy as they tell you in the classroom or on those webinars (not mine though!). After all, if it was that easy, everyone would be able to do it and good salespeople would not earn the sums of money that some of them do (£250k+ not uncommon).
He uses his passion for movies and visual content to show people how to get sales done, how to influence people and organisations – verbally and non-verbally – and how to use the incredible power of silence to their advantage. To that end, he can help you create great sales messages that generate willing buyers for your products and services.
Above all else, he teaches low-tension, persuasive selling with integrity.
His clients tell him that he is easy to work with and an inspiring and entertaining speaker – thank you all. He feels very lucky to have had such an interesting career in a profession he loves. But he is only just getting started.
Who Does he Work With?
– SME Business Owners and top teams
– Student Entrepreneurs and Sales Newbies
– Seasoned Sales Professionals that want to reach for he next level
– HR Departments (I'm often asked to sit on recruitment panels)
How Could I Help You?
– Sales Coaching and 121 Mentoring
– Sales Training
– Negotiation
– Public Speaking
– Presentation Skills
In fact, all kinds of customer and communications skills.