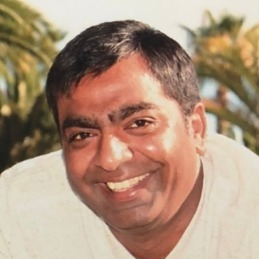 Consultant, Mentor and Ambassador
Guru Pandit-Profile
Guru is a seasoned business analyst and project manager with 2 decades of experience in bespoke and SaaS application software development and delivery. A PRINCE2 and MSP practitioner and a Certified Scrum Master (CSM), Guru has extensive experience in steering digital and business transformation projects from cradle to grave; whilst improving customer satisfaction with excellent reputation for resolving problems and driving overall operational efficiency.
Held Security Clearance until Dec-2018 for a project carried out for MoD.
Proven track record of successful implementation of more than a dozen digital initiatives for private, public and non-profit sectors.
Re-engineered the Business Process in a handful of projects by reviewing the redundant architecture and revisiting the need for the product.
Hands-on approach in leading software development & maintenance teams
Very good knowledge of Software Development Life Cycle (SDLC) and with a solid expertise in Agile Scrum and Waterfall methodology.
Well versed in preparation of business case for new business ideas, as well as planning the product roadmap and product backlog.
Extensive experience in expectations settings of senior stakeholders, building relationship with new clients, 3rd party vendors and working progressively with offshore and near-shore teams in a multi-technology and challenging customer-supplier environment.
Versatile with the TDD and BDD practice used in Digital transformation.
Knowledgeable in applying a tailored approach for projects with different aims – Revenue enhancement; Cost savings; or Regulatory requirements.
Prior roles include all phases of software development life cycle (SDLC) – Programmer, Technical designer, Test Manager, Release coordinator and Operations Engineer.
Hands-on experience in writing response to RFPs and presenting winning bids, authoring multi-million £ SoWs to increase the foothold at client site.
Industry Experience
Start-ups, Telecoms, Automotive, Insurance – London-Markets, Charity, Logistics, Cash-in-Transit, Contact Centre and Telephony, Public Sector