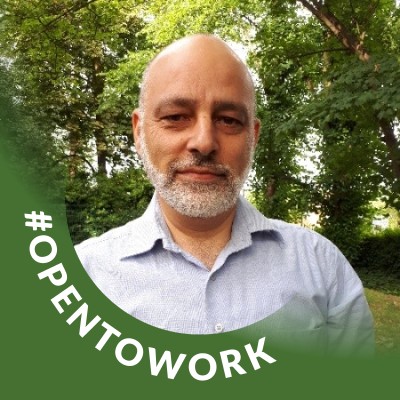 Consultant, Mentor & Ambassador
Asim Khan-Profile
Asim is a dedicated, results-oriented IT professional with 26 years of experience, covering all aspects of service management and project management from a technical and business viewpoint. 
He is Security Cleared (SC) and has worked across the ITIL lifecycle. He has strong experience across IT Operations, Service Portfolio and Service Delivery Management.
His project work revolves around the overall service delivery model and transition into production based on robust testing and integration plans. He has a range of technical as well as softer business-facing skills. The objective has always been on driving business value by focusing on customer success to then build out the relationship. This has been through delivering excellent operational SLAs, identifying service improvement areas for the customer and looking for wider service management opportunities
His key strengths are the ability to manage complex change and deliver service management in highly pressurised and challenging working environments. He excels in managing tight time schedules. This is done by effective stakeholder engagement and strong influencing skills. He places great emphasis on my interpersonal skills in motivating team members as well as developing and maintaining mutually beneficial internal and external relationships
Asim has technical experience across Wintel, Linux, AWS, Oracle Cloud and Virtualisation such as Citrix, as well as Service Management tools such as ServiceNow and Remedy.